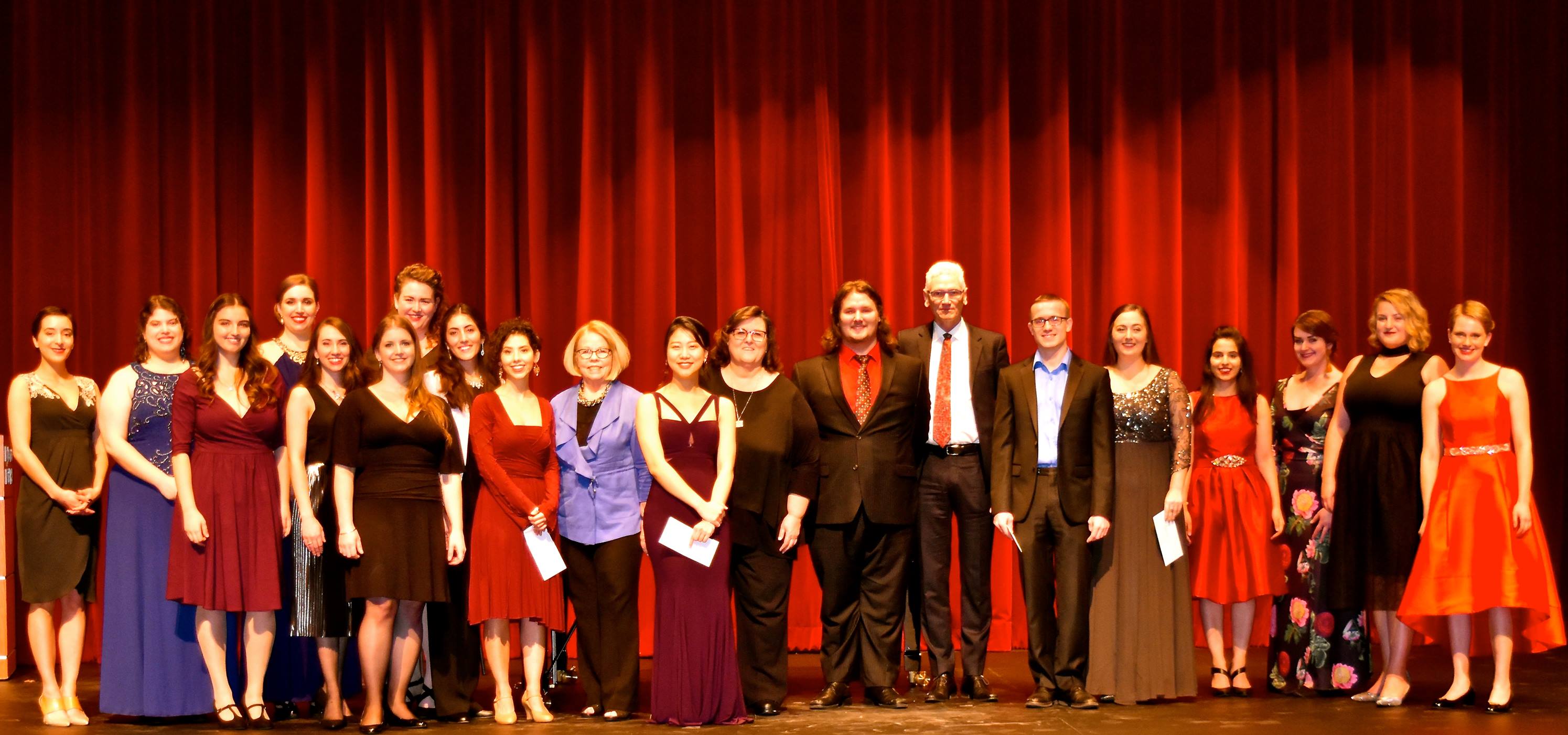 Despite barred roads, 2400 runners, wind, rain, and a holiday weekend the 2017 MONC Western Canada Auditions were another success! So many fine singers to listen to in the beautiful UBC Old Auditorium. A huge thank you to the Vancouver Opera Guild and it's volunteers for sponsoring this event again! Thank you to all the young, talented singers, Nancy Hermiston of UBC Opera and her able volunteers, our three judges and the audience! It was a day to remember.
The singers that received Encouragement Awards were:
Maria Civitarese from Trail, BC;
Yenny Lee from Sanbon, S. Korea; and
Ian McCloy, Squamish, BC.
The two singers going on to the Regionals in Seattle are Francesca Corrado of Burnaby, BC and Shane Hanson of Chilliwack, BC. Toi, toi to all of the singers that braved the barricades, runners, wind and rain! You can do it!!